We hope everyone had a wonderful Christmas with family and friends this season. I wanted to share with you a behind the scenes photo from our interview time with Travis. We interviewed Travis for over two and a half hours and let's just say it was unforgettable. To listen to a soldier's entire story from how he grew up, how he met his beautiful wife, his love for the Army, the accident and all of the emotions involved was an honor. We are grateful to Travis and Kelsey both for being so open, raw and genuine in their interviews. There was not one dry in the house while listening. We also had tears of laughter, because if any of you know Travis he is also quite the comedian. He is just full of jokes and even when we were talking about some unimaginable things he just made us laugh the whole interview!
We have so much incredible footage of their story that we want to share and you have helped us by backing our project so we can make this a longer documentary film, thank you!
Below: Travis got a hug from his biggest fan, Chloe.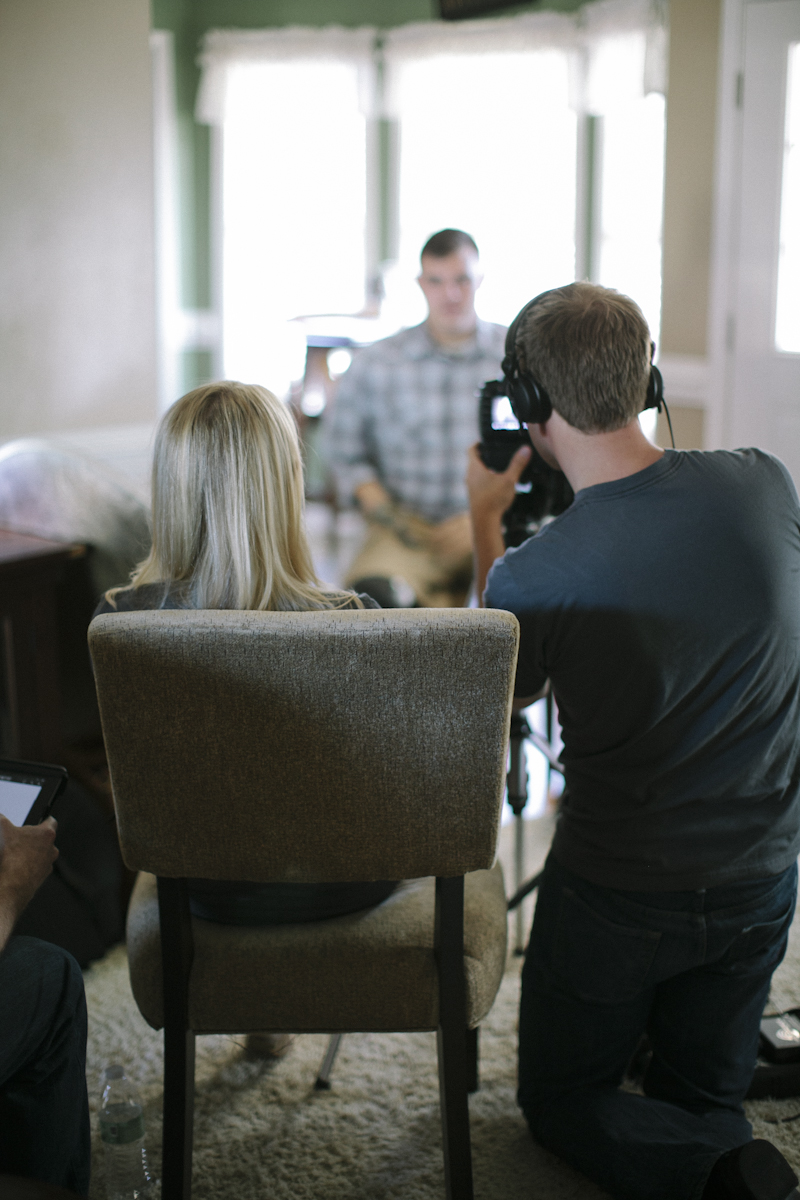 Above: Katie and Jon interviewing SSG Travis Mills at his home.